The targeted kelp restoration plan that's being developed by the Oregon Kelp Alliance will require funding and long-term support from governments and various agencies. But public interest and support are equally important as funding. These are the ways you can support the Oregon Kelp Alliance today:
Support Pacific Northwest coastal economies from wherever you call home. Talk to your local environmental organizations. ORKA is a diverse network of scientists, citizens, and tribal members from environmental groups across the Northwest. Get to know the groups in your area that are actively participating in science.
You can also search for sustainable seafood sources. Find out where your seafood is coming from. Share those sources with your friends and neighbors when you find them. You have buying power that can directly influence the quality and ethics of the food you eat.
And, if you're not hungry for sustainable seafood, you've met all of your local environmental groups, and you're already connected to ORKA, get outside and connect with your home waters. The ocean covers two-thirds of our planet, produces half of the oxygen we breathe, and provides an abundant source of healthy food for billions of people. Give it some love.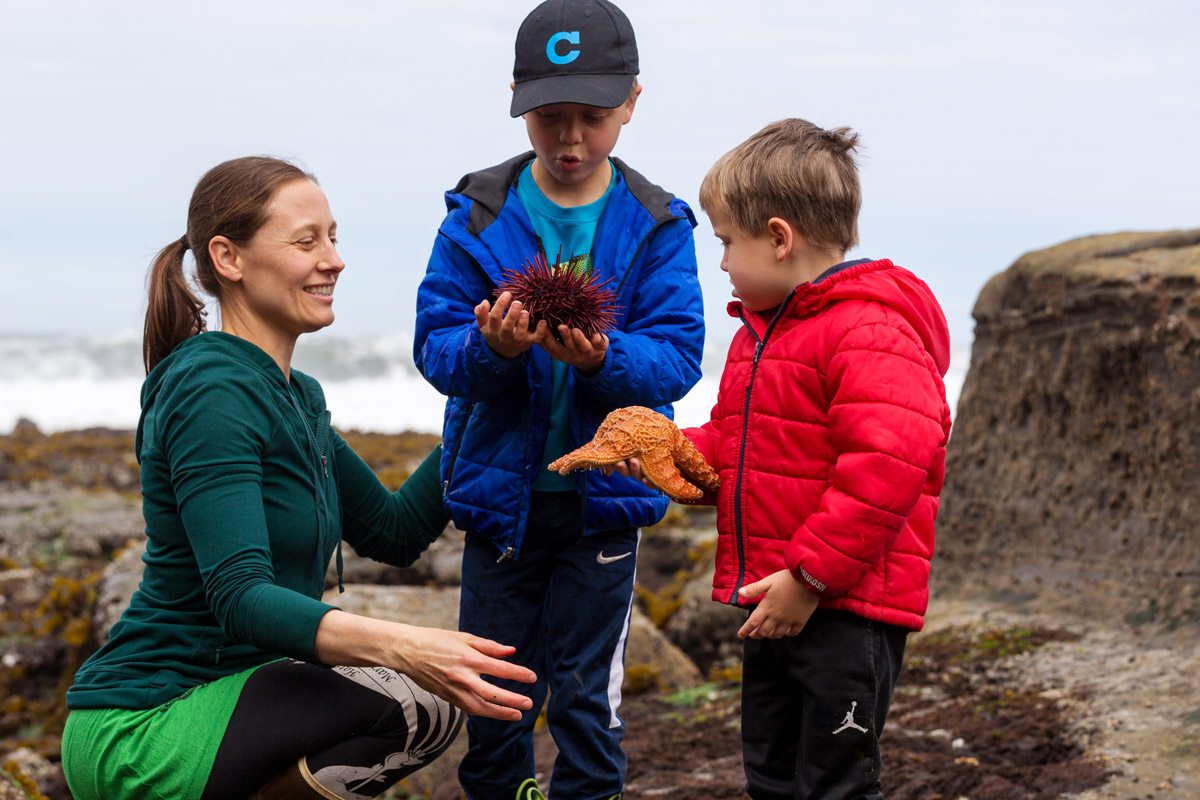 "Go have a kayak tour! Take the kids to the tidepools. People don't care about what they don't see."
-Sarah Gravem, Ph.D., Marine Community Ecologist, Oregon State University Research Associate, Partnership for Interdisciplinary Studies of Coastal Oceans (PISCO) Program. ORKA member.